Connecting Medical Device Companies with the Most Qualified Executive Candidates for 30 Years
Our experiences in Retained Executive Search = Your Success
The Most Important Decision Your Leadership Team Will Make
Choosing the right leaders for your organization. It's clearly a critical decision and can make the difference between unimaginable success and catastrophic failure. For nearly 30 years, Roger Brooks and his team have helped early stage and established medical device organizations find the ideal CEO, C-Suite or Board member or Vice President.




Eye on the Prize


When working with RBrooks Group, clients can expect a tenacious, research-backed, goal-oriented approach to finding the best executive-level candidates often those not in the market for a job. And more importantly, Roger has an uncanny knack at convincing the right candidates that your company needs to be part of their future.




We Take The Time To Understand Your Organization
The best compliment anyone can ever give is a referral. For nearly 30 years, word of our work in successfully placing the senior most people has spread throughout the medical device community. And there's a reason people come back to us and refer their colleagues. It's because we take the time to truly understand your organization and the experiences, characteristics and personality needed for a successful executive or board member.

The Experience To Succeed


We have the industry knowledge and deep connections to source and secure the best candidates. Unlike large recruiting firms, you are buying the dedicated resource of the firm's founder, Roger Brooks. He and his strong support team will stay focused on your search throughout the entire process. Consider this: On average the Big 5 search firms fulfill about 70 percent of the searches they take on. One-hundred percent of our searches are completed. We won't stop until we've found the perfect match.
"What would it take for you to leave your current role?" That's the first thing we ask when we find a qualified candidate. Not, "We have this great opportunity we know you'll love" or "Let me tell you about this amazing company."
At Rbrooks Group, it's about really understanding what makes the perfect candidate tick. Do they want to be a leader in making a major medical breakthrough? Create a change in how devices are brought to market? We want to hear where their professional passion lies, and then we can understand and articulate how your particular role can help make their vision a reality.
We don't rely upon online profiles or personal references to find the best candidates. Armed with the nuances of your organization and the role, we target companies that may have the executives that would fit your need. We then find three or four people within those companies who can recommend the best candidates. If everyone points to the same person, we know where to place our focus. This is a much more reliable approach than finding the candidates through online job title and skill sets searches first, then checking their references as they become finalists.
Bottom line: The candidate needs to be a right fit for your company, and your company needs to be the right fit for the candidate. We make that happen.
For the last 30 years, we've worked with leading medical device companies to place top-of-the-house executives. Roles we've placed include: CEO, COO, CTO and General Manager, as well as Vice Presidents and Board members.









































Why RBrooks Group
This is some text..
Our services
Our skills
Intermandated relationships
Goal-oriented clouds
Corporate stuff
International Reach with Local Expertise
Our clients increasingly are searching for the best and brightest talent across the globe, and we can help find the right person. We have mastered the art of retained executive search and become the great connector of MedTech Europe with MedTech USA.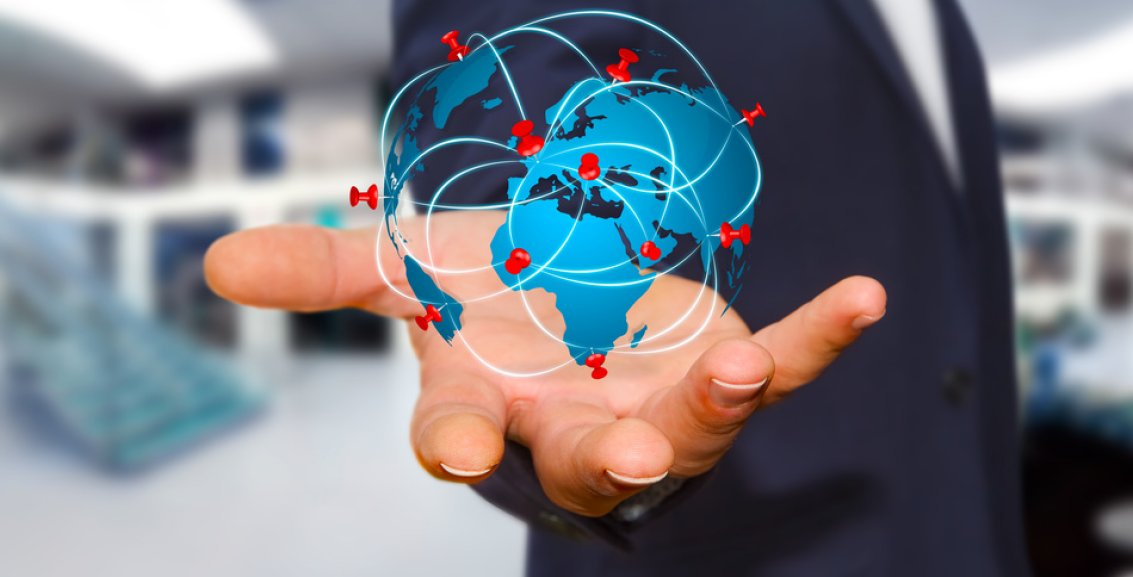 The moon is the first milestone on the road to the stars.
Arthur C. Clarke
What Our Clients are Saying
100 percent of our business is through repeat customers or referrals. There's a reason for that. Our clients know we will not stop until we find the highest-quality executives to their firms. Here's what clients have say about Roger and RBrooks Group.
Jay Watkins
Managing Director, De Novo Ventures
RBrooks Group found the perfect candidate for the CEO role. He has what it takes to bring SafeHeal to the next level — strategy-development skills, integrity, experience building teams, and much more.
John Harris
Co-Founder and Managing Partner at JAZZ Venture Partners
Over the years I have had the opportunity to work with several different search firms, and RBrooks Group is exceptional. Roger and his team ran a solid and timely process that resulted in the delivery of a broad, diverse, and deep field of candidates. They effectively guided the board decision process allowing us to make a great decision on the right candidate to lead KLOwen. Without hesitation, I recommend RBrooks Group for C-Suite search within MedTech.
Kate Garrett
Managing Partner, Sonder Capital
We are thrilled with the result of the CEO search we did with RBrooks Group. Roger and team did a great job bringing a number of excellent candidates to our attention and helped us successfully land our top choice for the job.
Bill Schmidt and Dr. Tom Shehab
Managing Director, Cultivation Capital Life Sciences Fund and Managing Director, Arboretum Ventures
The RBrooks team did a tremendous job of not only sourcing high-quality candidates, but also adhering to our timelines with a regular cadence of meetings as we vetted those candidates. It was a great partnership.
Craig Marshall
CEO, OrganOx
Finding the right people is destiny shaping for a high growth MedTech such as OrganOx and speaking with experience this is precisely what RBrooks Group does so well.
Yann Fleureau
Co-Founder and CEO at Cardiologs
Roger and his team are exceedingly skilled at matching people with companies. While we had only been looking for one individual to appoint to our board, we decided to appoint two new board members after Roger found us two exemplary leaders. From the very beginning, Roger and I connected on an intellectual and personal level. He is an excellent listener who quickly grasped what we needed, and incorporated our brand, style and professional requirements into his search process. He always kept us well-informed about the latest updates and presented us with a multitude of highly qualified candidates as part of a process that felt seamless. I would recommend Roger and his team for any C-Suite search needs.
Jan Ohrstrom
Chairman of the Board of ONWARD
The RBrooks Group successfully led our CTO and CEO searches with dedication and professionalism. We have been impressed by the focused process and the personal attention from start to completion. Highly recommendable partner in executive search.
Ian Crosbie
CEO Sequana Medical NV
We are delighted with how the RBrooks Group enabled us to bring Doug Kohrs, such an experienced and highly qualified medical device leader to the Sequana Medical board.
Hubert Martens
CEO and Founder Salvia BioElectronics
The experience with Roger and RBrooks Group has been extremely positive. Roger had a very clear understanding of the key requirements for the position and challenged the search committee during the process. We have been presented with outstanding candidates and were able to recruit a chairman that has an excellent fit with the company. I can highly recommend him, and I will certainly work with him again for executive and/or board level searches.
Rick Anderson
Chairman REVIVAL Healthcare Capital
I have worked directly with Roger for several years and no one brings more passion and discipline to the search process. He is unconstrained by conventional strategies and is truly a servant leader to our industry.
Dave Marver
CEO ONWARD, CEO/Founder of VICIS and JointMetrix Medical, former CEO Cardiac Science, and former Vice President Medtronic
Roger does things differently. He's thoughtful about every step of the recruitment process and from a candidate's perspective, it's impressive. There's nothing transactional in his approach. He understands the factors that are compelling to prospective CEOs and can speak to the fit and long-term appeal of an opportunity with clarity and persuasion.
Fritz French
Chairman of the Board of Directors, On Target Laboratories, Inc, board member at Anagin Inc., FAST Biomedical, and former CEO at Calibrium, Marcadia Biotech, Zephyr Medical and Corvascular
The experience I've had with Roger Brooks and Charlie Cunneff has been extremely positive. They have a very good insight into what characteristics we were looking for in a candidate, gleaned from their deep experience obtained over many years and from doing their homework on our company and the particular success factors necessary for the job. Their ability to analyze each candidate and consider the fit was uniquely insightful, and they run a very thorough and tight process. Without a doubt I'd recommend them and will use them again in the future myself.
Lloyd Diamond
President and CEO at Pixium Vision S.A.
From the initial contact, Roger was extremely engaging and understood how to peek my interest in the position. He accomplished this by doing extensive research prior to our discussion. Through the entire process he was effective in managing the desires of all parties involved. It is rare to find an executive search firm that is able to span the various cultural differences and find the best candidate and fit for a company regardless of the geography or size. RBrooks Group is an excellent partner in human capital development.
Trevor J. Moody
Managing Director, MH Carnegie & Co. and board member at EBR Systems, Inc.
Roger and his team provided excellent support for our CEO search process. They presented the search committee with a wide range of very strong candidates with both traditional and non-traditional backgrounds. They worked hard and were able to hustle to meet a very tight schedule required by the board. They were also flexible in the way they worked with the board which facilitated strong buy-in. I would be very comfortable to recommend the Brooks Groups in future executive searches.
Paul LaViolette
Managing Partner, COO, SV Health Investors and former COO, Boston Scientific
Roger is a consummate professional. He works hard to understand the company plans and defines a clear search strategy. He communicates routinely and listens impeccably. Confidence in success is high and working with Roger is a pleasure.
Antoine Papiernik
Managing Partner at Sofinnova Partners and board member of Mainstay, Pixium Vision, HighLife, Shockwave Medical and RefleXion amoung others
Roger was able to find for us great candidates that were not initially looking to change. Very importantly, he drove a tight process that allowed us to close our critical CEO search in the shortest possible time.
Josh Makower
General Partner, NEA
Roger did a very good job surfacing some excellent candidates and was extremely helpful in landing our top choice.
Allan Will
CEO of EBR Systems Inc. and Founder of The Foundry, Chairman of EBR Systems, Fractyl Laboratories, and Setpoint Medical
I am executive chairman of multiple medical device companies. It is unusual for me to retain an outside search firm, because I always prefer to hire someone with whom I have previously worked. However, there are times when your network just isn't extensive enough, especially for CEO positions. When confronted with the responsibility of finding the ideal CEO for one of my companies, we engaged Roger. Throughout the process, he was professional, enthusiastic and passionate about the search. Our search committee was very demanding in our expectations and Roger responded extremely well. He delivered a solid slate of candidates, many of whom were not on our radar. We knew we had to get it right, and Roger delivered on our high expectations.
Hank Plain
Partner, Lightstone Ventures and Vice Chairman of the Foundry
We used Roger for a challenging CEO search for a complex, high potential Medtech company that required competence in medical devices and pharma therapies. He brought us several candidates who were all qualified and were outside of our networks. We were very happy with the process and our new CEO.
Howard Levin, MD and Mark Gelfand
Creators of Coridea, Axon Therapies, Zidan Medical, Eolo Medical, EP Sciences, Soffio, Cibiem, Ardian, Respicardia, CHF Solutions and RenalGuard
Roger has performed very challenging high-level executive searches for companies we have co-founded. His knowledge of the medical device industry and understanding of medical device startup needs are exceptional. He always comes up with the exact right person. He has an uncanny knack for helping us develop the best profile to fill a role. He knows how to take in the big picture of our company to really understand what we need. We highly recommend Roger.
Juan-Pablo Mas
Partner at Action Potential Venture Capital and board member of Saluda Medical, Setpoint Medical, Presidio Medical, Neuspera Medical, Cala Health and CVRx
Roger Brooks is as dedicated to his craft as anyone I've worked with. He has developed an expertise in the search and recruitment of top executive talent for medical device startups, with a particularly long history in neuromodulation. I have seen him work closely with management and Boards to identify and recruit successfully across functional areas in Action Potential VC's portfolio companies in a particularly professional manner, and would work with him again.
Medtech Board Chairman and Managing Director, Medtech Venture Capital firm
Thank you very much for your extraordinary efforts you displayed throughout our CEO search process. Be assured your firm will be contacted for our next searches and I will recommend you as well. We enjoyed working with both of you, you are true professionals.
Todd Powell
President & CEO, RefleXion Medical
We've used Roger & team on multiple occasions over the past two years. They invest the time to deeply understand the nuance of our business and in doing so, they're able to identify top-notch talent and then pry them loose when they weren't necessarily in the market for their next great role. Roger, Charlie and Mary are exceptionally hard working and resourceful and I feel they genuinely share our passion for finding the best people out there.
Rob ten Hoedt
Executive Vice President and President EMEA at Medtronic
Roger has a unique approach to the term "executive search", he is personally extremely engaged, wants to understand the company and the role, he challenges the board appropriately and looks for the required chemistry. Roger creates a very close connection with the candidates, ensures transparent and clear communication to both parties and facilitates a well-managed process.
Oern Stuge
Former Senior Vice President of Medtronic plus past or present CEO or Board Member of Mainstay Medical, Impulse Dynamics, Systagenix, Advanced Cardiac Therapeutics, Nobel Biocare, Pulmonx, Acarix, Aleva Neurotherapeutics, Phagenesis and GI Dynamics
As board chair, I led the process to interview several retained CEO search firms including some of the big 5, Roger came across as strongly motivated and passionate. We liked his approach on how to attract a solid field of candidates that are really good and probably not looking for a new job. The best people are usually not looking. Roger delivered on his words. In the end we had 5 candidates and all were very good, having really good back up choices is something we needed. We could not afford any delay if we did not land our top choice. Roger seems to effectively tap into a vast network or he found a way to quickly get to know the people he needed to. Roger owns the process and is very involved. Our board has 9 very busy members scattered around the United States and Europe, in a rapid time frame Roger was able to orchestrate all in person meetings so we could make a decision. Most importantly Roger worked like a high level advisor to the board, he is good at assessing the candidates, pushing the process while guiding our own evaluation of each candidate. He is definitely a search consultant that I would recommend.
Robert Kline
Chairman, President and CEO Boulder Surgical (formerly JustRight Surgical) and Founder, President, CEO, Board Director of ViroCyt Inc. (acquired by Santorious AG) and Medivance Inc. (acquired by C.R. Bard)
We retained Dan for a Vice President of Product Development search after we had tried unsuccessfully to fill the position ourselves and then with another recruiter. The difference in working with Dan was apparent from our first interaction. He was very thorough in understanding our company's culture and the specific needs and responsibilities of the position. He then quickly began to cultivate qualified candidates from a variety of sources and then to vet them for fit before presenting them for consideration. We were able to phone interview a number of candidates and ultimately brought three in for a full day of interviews. In the end we were able to select and land the candidate we wanted and are very excited about adding him to our team. Dan delivered on everything he promised and we wouldn't hesitate to use him again.
Danny Sachs
Founder or Co-Founder of Amphora Medical, Mainstay Medical, Kspine and Respicardia
I have engaged Roger on 4 different CEO searches. He's entrepreneurial, hands-on and efficient. He is skilled at tapping his network that goes back 30+ years to surface candidates that meet our criteria.
Milton M. Morris, Ph.D.
President and CEO at Neuspera Medical, former Sr. VP R&D Cyberonics
Roger is passionate about growing high performing teams. We continue to work with him because of his long history of partnering with companies and his access to a network of high quality medical device professionals. He is sensitive to the unique needs of both our company and the candidates he brings forward.
Kathleen McCarthy
Coloplast
I wanted to connect with you to let you know how well things are going with our new VP/GM. Through the process you became a true partner. I have worked with many recruiters in my years of leading Human Resources, some of whom are internationally recognized firms. You and your firm differentiate in the understanding you develop of the true need and the attention and partnership you deliver.
Rich Nazarian
President at Minnetronix, Inc.
Roger is one of the few Executive Search Consultants I'd recommend. He is straightforward and honest, and has a great network.
Peter Crosby
Former CEO Mainstay Medical and Ventracor
Roger has an outstanding network in the medical device and diagnostics industry, and is an excellent choice for executive recruiting. He listens carefully to understand the client's needs, and then works hard to find the ideal candidate. I would have no hesitation in recommending Roger for a search for a single executive or an entire management team.
Dan Mans
Vice President at Vdyne and former VP Clinical Development at TenDyne Holdings, Inc.
I have worked with many talent placement specialists in my career and have found no one to be as strategic and capable as Roger. He understand the businesses he serves and finds talent that fits. More than anything, he thinks like a senior executive and becomes your business partner.
John Adams
Founder, Shockwave Medical, Calibra, EndoGastric Solutions, Cardiac Dimensions and InControl
I have used Roger for 20 plus years and he has helped me find many great people.
Dan Goldberger
CEO and Director at electroCore, Inc. and former CEO Synergy Disc Replacement, Xtant Medical, Sound Surgical Technologies, Xcorporeal, and Glucon
Given my experience as a hiring manager, I thought I knew everything there was to know about executive search. I soon discovered that Roger's unique, hands on approach is far more effective than the recruiters I had worked with over the last few years. First and foremost, Roger adheres to the highest possible ethics and confidentiality in dealing with his clients and candidates. That was very refreshing to observe in the hyper competitive world we live in today.
Jean-Phillipe Santoni
Former Senior VP, Industrial Development & Innovation, Drugs and Devices Industrial Affairs at Sanofi
Roger has made a great job in the identification, interview and selection processes of a series of top professionals whilst building up topnotch engineering excellence into our medical device development organisation. We set an outstanding, fruitful and seamless collaboration all through this process.
Clif Alferness
Founder, Calibra, Spiration, Cardiac Dimensions, Endogastric Solutions, Acorn CV and InControl
Roger has found and recruited many superb senior leaders for me in the past. His recruits are always top notch and ready to go the minute they walk through the door.
R Brooks projectQuoteSection
Contact us
Keep in touch with us